Season Ticket Access
For league games season ticket holders will NOT need to use an email address to login.
Enter the Customer Number from your Season Ticket and your Postcode below to gain access to the stream.
None Available - coming shortly
New Subscribers
Register for access to live streams for all home games.
You will need to register and set a password. Once logged in you will see, under Next Match, a Paypal button.

On that link you can pay with a PayPal account or by Debit/Credit card without registering on PayPal. (follow paypal link and select the pay by Debit/Credit card)

Once paid for the PayPal icon on the homepage will change to a Video Icon . Click this to view the stream
Due to UEFA blackout restrictions we cannot stream games on Saturday to fans in England. If you get a message saying you are in England when you are not, please contact support Please note: Saturday 8th January and Saturday 26th March fall outwith this block and hence viewers in England will be able to watch on these dates.
REGISTER NOW
Existing Subscribers
QOS PPV users login in here.
If you have an account with PARSTV or (new) ICT FC TV you can login using the same Email and Password.
Note: this is not your own club Season ticket, you will need to register with an email account.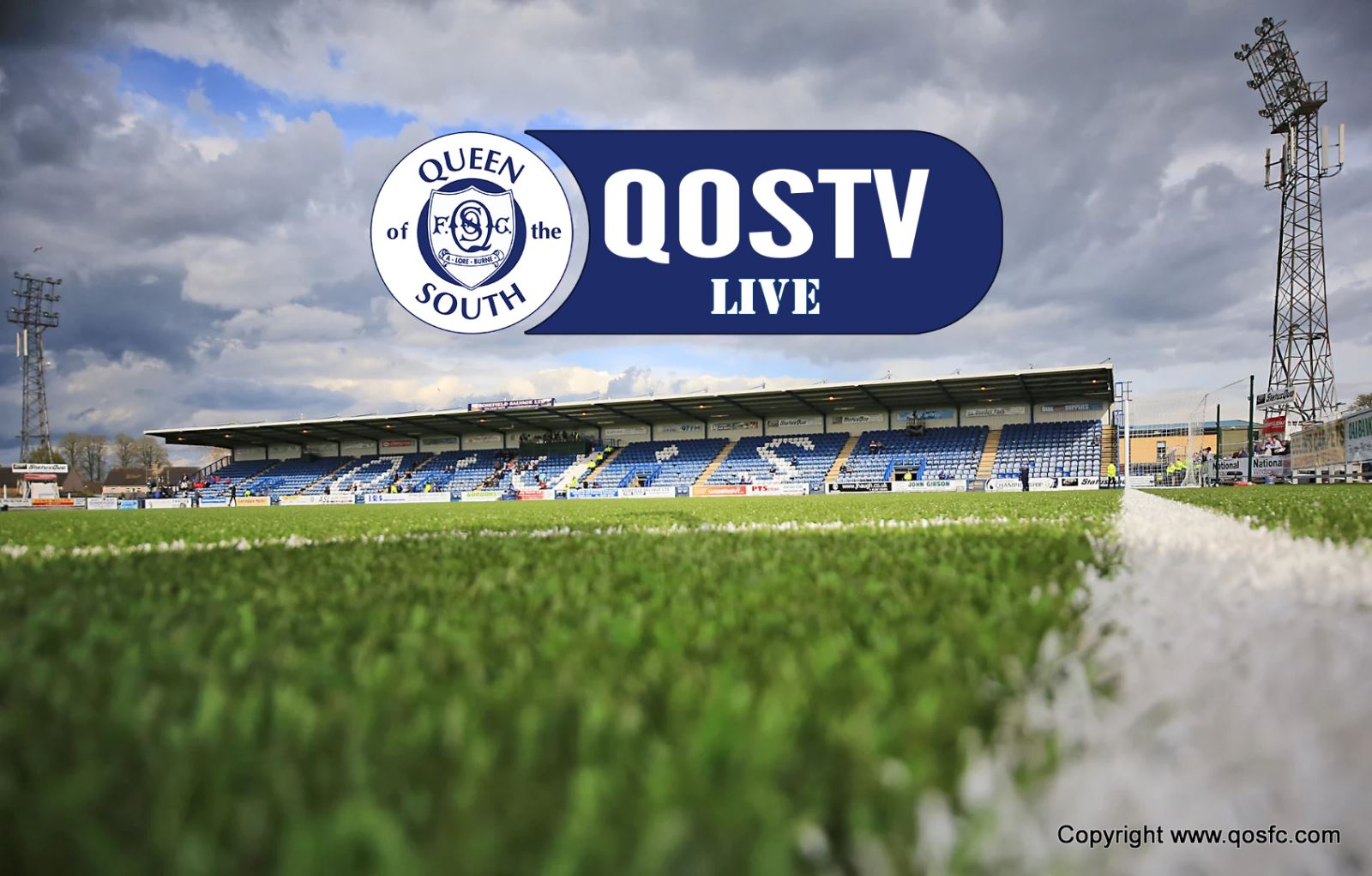 About QOSTV LIVE
We have partnered with Scottish Football.Online who provide streaming for another Championship Club and use their platform to make games available to fans. This means we get a tried and tested system but also one specifically designed for football fans.
One of the other things we looked at over the summer was the Pixellot camera system which has been installed at the club. As we have been filming games for our highlights package for some years, we have decided not to use the Pixellot cameras and continue to film games ourselves for the live streams. We also have a commentary team lined up to provide the best product for fans we can.
Here is some more detail of what fans can expect for season 21/22 :
CAMERA FOOTAGE - we will be filming games using our own cameraman, who has been responsible for the excellent highlight packages on QOSTV for several seasons. A Pixellot camera has been installed at Palmerston but will not be used for our streaming or highlights services.
STREAMING PLATFORM - we have joined up with the service behind ParsTV to share resources and knowledge while setting up a streaming service. This has allowed the club to access a streaming platform that has been in use for several seasons
COMMENTARY - commentary will continue for all games
SEASON TICKET HOLDERS - season ticket holders resident in the UK (EXCEPT Junior Blues) will automatically get access to live streams of all home league games. Details on how to access will be communicated nearer the start of the season. The process for accessing league games will be different to the process for accessing Betfred Games.
UK BASED FANS - live streams will be available on a Pay Per View basis to UK based Queens fans and fans of away clubs, for just £10 per game. PLEASE NOTE - due to UEFA rules we are no longer allowed to stream to fans in England on Saturday afternoons. 
OVERSEAS FANS - fans outside of the UK will be able to purchase streams on an individual Pay Per View basis, for just £10 per game. 
AWAY GAMES - only the home clubs are allowed to live stream matches, so any Queens fan wishing to watch away games will need to purchase the stream from the home club. We will do all we can to help promote other clubs streaming services to Queens fans
CUP HOME GAMES - cup games will be streamed if the competition allows and will be priced individually
STREAM AVAILABILITY - the SPFL have updated their rules to allow domestic streaming while crowd restrictions are in place. This means that even if some crowds are allowed back into grounds we will still be able to provide live streams until such time as all restrictions are lifted. At this time, overseas streaming will still be allowed and whether or not to continue offering this to fans will be decided at the time. PLEASE NOTE - due to UEFA rules we are no longer allowed to stream to England on Saturday afternoons.